Oregano pesto is a flavorful and aromatic condiment that is popular in many parts of the world.
It was created as a way to use up fresh oregano and other readily available ingredients.
If you have a herb garden or just get bunches of oregano, it is a good idea to make an oregano pesto.
There are many different pesto recipes using oregano and one of them is given below.
A few interesting facts about oregano
Oregano is a member of the mint family.
Oregano is native to the Mediterranean region and has been used for centuries in traditional medicine.
The name "oregano" comes from the Greek words "oros," which means "mountain," and "ganos," which means "joy."
Oregano is a popular ingredient in many Italian and Greek dishes and is often used in combination with basil, thyme, and rosemary
Benefits and medicinal properties of fresh oregano pesto
Highly nutritious fresh herbs are rich in antioxidants, vitamins, and minerals. Some of the potential health benefits of fresh oregano are below.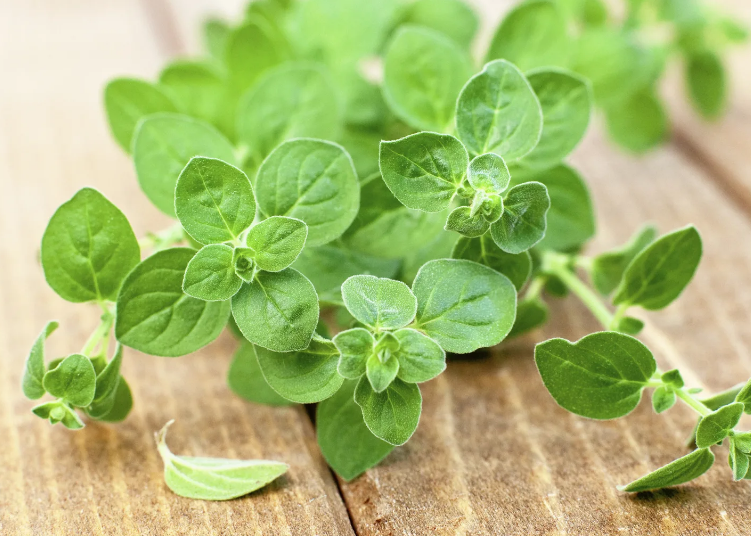 Oregano has anti-inflammatory properties that may help to reduce swelling and inflammation in the body.
It is high in antioxidants, which can help to strengthen the immune system and protect against infections.
The plant has carminative properties that can help to ease digestive discomfort and reduce bloating.
An oregano pesto recipe
Ingredients for pesto
2 cups fresh oregano leaves
1 cup fresh parsley leaves
1/2 cup grated Parmesan cheese
1/2 cup pine nuts
1/2 cup olive oil
3 cloves garlic
1-2 tablespoons of lemon juice
Salt and black pepper, to taste
You also need a blender or food processor for cooking.
Step-by-step instructions to make traditional pesto
Combine the fresh oregano, parsley, Parmesan, pine nuts, and garlic in a food processor. Pulse until you get the desired consistency with a help of a blender or food processor.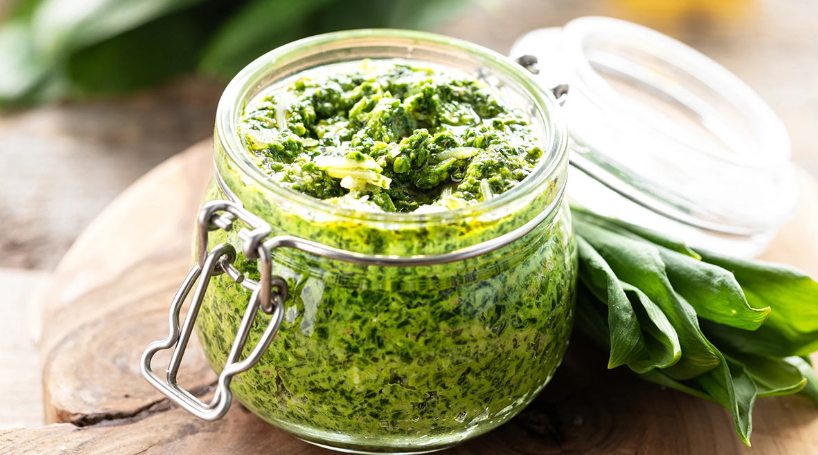 With the food processor running, slowly drizzle in the olive oil.
Season the pesto with salt and pepper to taste.
Additionally, you may add other fresh herbs, cherry tomatoes, nutritional yeast, or sunflower seeds.
Transfer the pesto to a jar or airtight container when it turned into the desired consistency and store in the refrigerator until ready to use.
Oregano may also be replaced with basil from which you get a basil pesto sauce.
Ideas for serving oregano pesto
A fresh oregano pesto can be used in a variety of dishes as a condiment or sauce.
Best ideas for using pesto
Spread it on sandwiches or wraps as pesto sauce.
Use pesto sauce as a topping for grilled chicken or fish.
Mix pesto into cooked pasta or rice dishes.
Use pesto as a dip for vegetables or chips.
Spread pesto on pizza instead of traditional tomato sauce.
You can also get creative and use oregano pesto as a marinade for meats, or as a flavoring for soups or stews.
How can oregano pesto be stored?
Oregano pesto can be stored in an airtight container in the refrigerator for up to one week, or in the freezer for up to 3 months.
If you plan to freeze the pesto, it's a good idea to portion it out into smaller containers or ice cube trays first.
To freeze oregano pesto, place the oregano pesto in an airtight container or a plastic bag, and squeeze out any excess air before sealing it.
When you're ready to use the pesto, thaw it in the refrigerator or at room temperature, depending on the amount you need and how much time you have.
You can also thaw frozen pesto in the microwave, using short bursts of low power until it's soft enough to scoop out or stir into your recipe.
FAQ
What can I do with all this fresh oregano?
There are many delicious ways to use fresh oregano in your cooking.
Make oregano pesto used as a sauce for pasta, a spread for sandwiches, or a marinade for grilled meats. It is recommended to have a food processor to get the smooth desired consistency.
Use it in soups and stews to add a depth of flavor.
Make a marinade for meats and vegetables. Combine it with olive oil, lemon juice, and other herbs and spices to create a flavorful marinade.
Add it to salad dressings that add a bold, aromatic flavor
Use it as a topping for pizza sprinkle a handful of fresh oregano leaves over your pizza before baking it for a burst of flavor.
What foods go well with oregano?
Grilled meats, pizza, soups and stews, pasta dishes, and roasted vegetables would go well with fresh oregano or fresh oregano pesto.
If you are making an oregano pesto, you may add pine nuts, garlic, and olive oil to it.
How to use oregano in pasta?
Fresh or dried oregano can be added to the sauce when you're making a tomato or olive oil-based sauce for your pasta.
If you're making a simple pasta dish with just a bit of extra virgin olive oil or just olive oil and garlic, you can sprinkle some fresh oregano with parmesan cheese over the top of the cooked pasta before serving.


If you're making a cold pasta salad, you can mix some oregano leaves into the pasta along with other fresh herbs and vegetables.
Fresh oregano can be used to make a flavorful pesto sauce that can be tossed with pasta.
Try using a combination of oregano and other herbs such as basil to make the basil pesto.
For an excellent taste, you can add parmesan cheese and sprinkle pine nuts
Is it better to freeze or dry oregano?
Both freezing and drying are effective ways to preserve oregano and extend its shelf life.
How to choose?
There are a few things to consider when deciding whether to freeze or dry your harvest.
Some people find that freezing preserves the flavor of oregano better than drying, as the freezing process helps to lock in the essential oils that give the herb its flavor.
Dried plants can become somewhat less flavorful over time, especially if it's not stored properly. It is easier to use in cooking than frozen, as it can be measured and added to a recipe just like any other dried spice. Moreover, it will last much longer than frozen oregano.
Frozen oregano will need to be thawed before use, which can be inconvenient if you're in a hurry.
Conclusion
Oregano pesto is a flavorful condiment or sauce that can be used in a variety of dishes.
It's easy to make and can be stored in the refrigerator for up to one week, or in the freezer for up to 3 months. Wonder When to put basil on pizza and get the most flavor, read.
Enjoy!